Hungry Gopher's Simple Korean Cooking:
Authentic Flavors with a Modern Approach
Does cooking Korean Food seem intimidating?  Are you unsure as to where to find the ingredients?
This book will solve these common problems for you.
With over 13,400 subscribers on youTube and growing everyday, HG is striving to offer even more content to those craving healthy Korean cuisine.  Discover why HG is becoming the fastest growing authority in Korean cuisine by reading this book.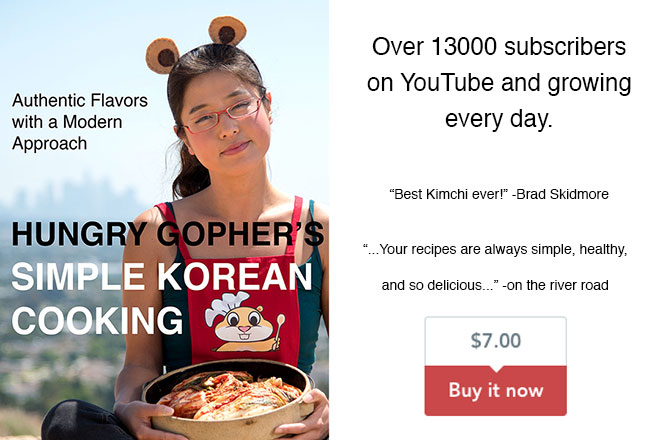 This book is a collection of core recipes from this site. This book is a guide to cooking 12 staple, Korean dishes with step-by-step instructions and links to how to videos.  This is a great companion cookbook with additional information about finding the right ingredients.  It even includes a detailed ingredient shopping guide with pictures.  This E-book is a great way to enjoy HG on your reader and share me with your friends and family.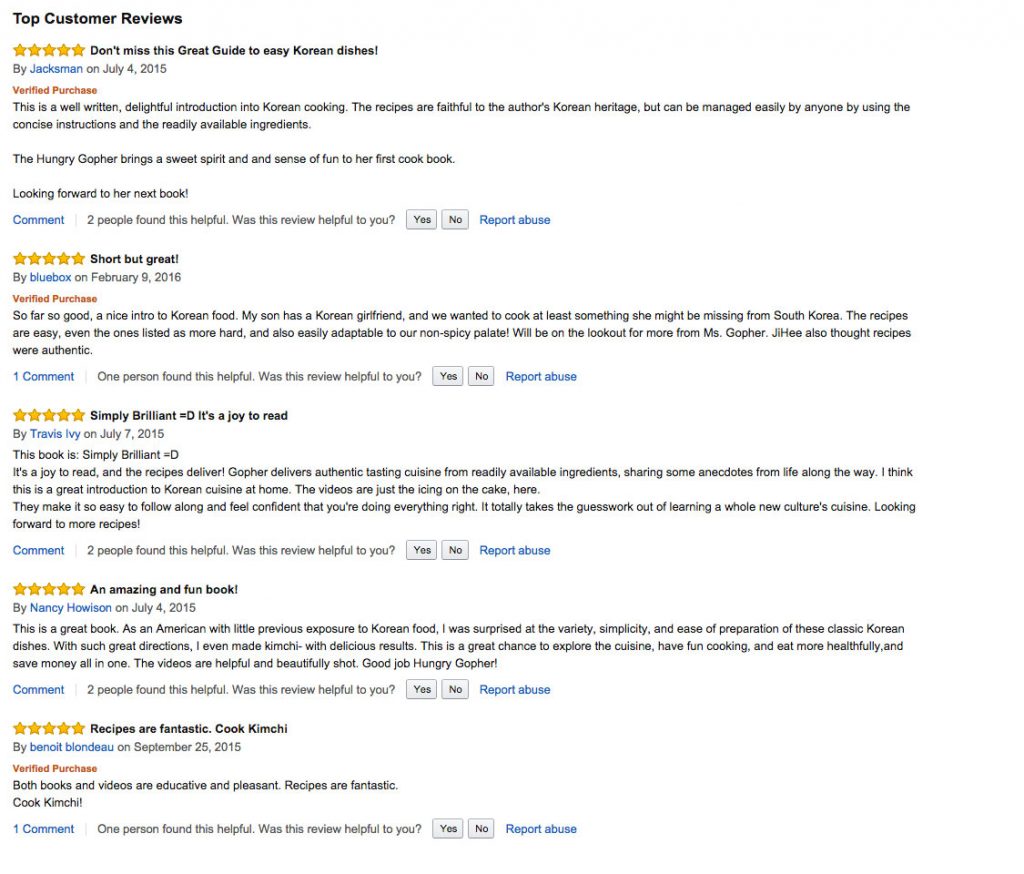 Whether you are a novice to Korean cooking or looking to add exotic flavors to your daily meals, this book will be right for you.  Eating wholesome food has never been tastier or simpler.
---
Here's a little bit more about Hungry Gopher's Simple Korean Cooking.
WHAT'S IN THE E-COOKBOOK?
Detailed information about two essential Korean ingredients, shopping guides, and online shopping resources with pictures.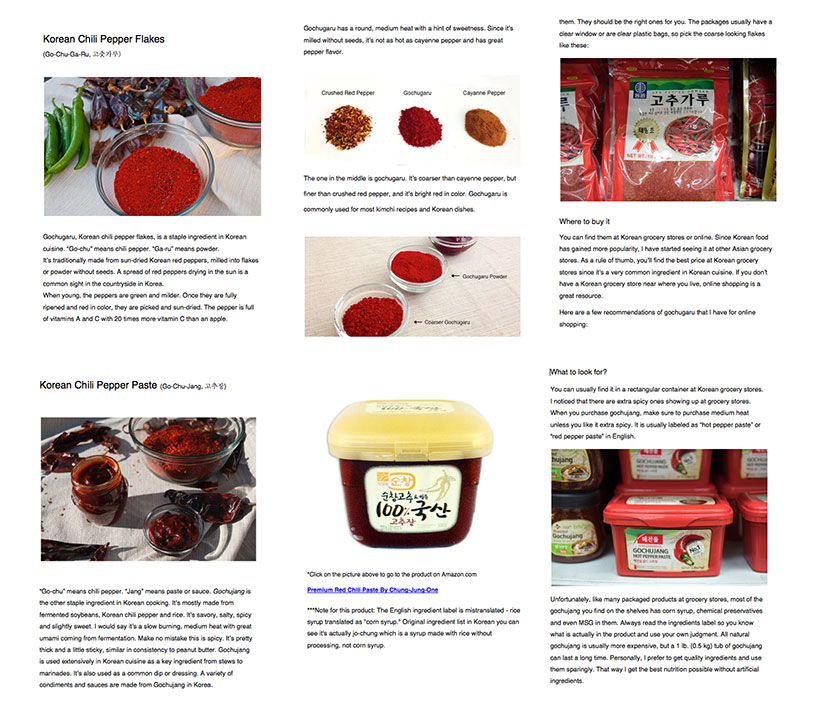 12 STAPLE RECIPES
---
WHAT IS AN E-COOKBOOK?
The "e" in eCookbook denotes that this book is an electronic format.  This style of book is meant to be downloaded and enjoyed on your computer, tablet, and smart phone.  When you purchase this eCookbook you will receive a downloadable PDF that you can enjoy on virtually any electronic device.  Take it anywhere, it's super simple!