THERE'S A SIMPLE WAY TO GET
CLEAR SKIN…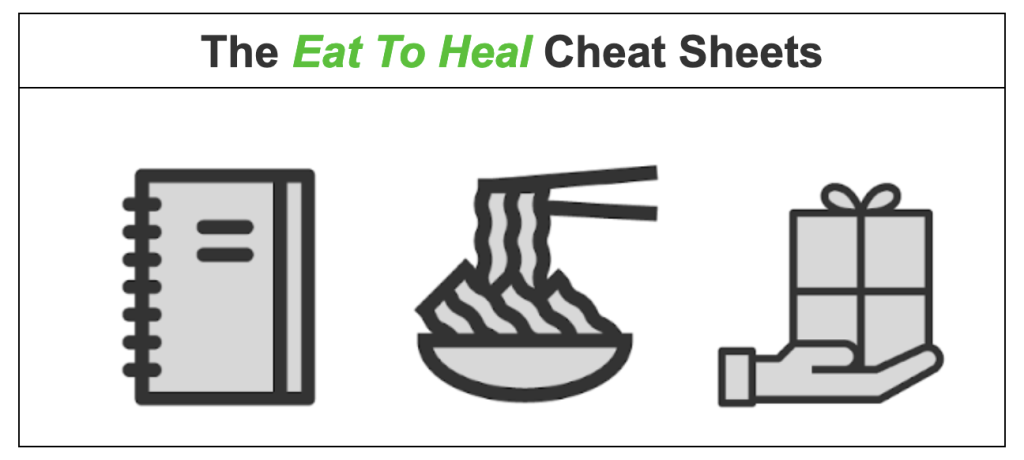 In
EAT TO HEAL
, cheat sheets for itchy-free, healthy skin, and blissful sleep,
you will discover:
how to stop itching naturally in 3 minutes…

how to clear your skin with natural foods…

and how to sleep well (at least better) when itchiness wakes you up…
By breathing and eating skin-healing foods.
Sounds crazy, but it's true.
And I'll show you exactly how to do it.
MY BACKGROUND IN "HEALTH AND WELLNESS"
I started healing recurring skin issues using
Natural Foods
and
Daily Habits
in August 2015.
In three weeks, I got off steroids I had used for 30 years.
Let me repeat that:  I got healthier skin in three weeks, NATURALLY.
It's also important to realize that I did this WITHOUT an extremely clean diet while working a full-time job.
In The Cheat Sheets of EAT TO HEAL, I show the exact food list I used (and the same food list OTHERS have used) to get clear skin, stop itching and wake up with more energy from natural foods and daily habits so you can have the same success

HOW EAT TO HEAL WORKS FOR MORE THAN JUST CHEAT SHEETS
You might be thinking this is a one-off example; that my experience was an anomaly, or that it can only work in certain ages under certain conditions.
No way this can work for a broad range of skin issues and overall health…
I thought this way myself for a while.
After all, if
Eat To Heal
is really this powerful, why don't more people use it?
So I started digging
Over the course of several months, I found hundreds of scientific researches that prove the connection between foods and skin issues. I also went through all comments and the emails I have received from my community members about how eating gut-healing foods have improved their health in real life from weight loss, clear skin, or better sleep.
Here are just a few examples (many of which I go over in the cheat sheets):
Words from the Health Authorities
"Many patients find that when they eat a 'cleaner' diet, everything gets better…"- Source: National Eczema Association

"Research has found that dietary factors can indeed exacerbate atopic dermatitis or cause dermatitis due to systemic contact dermatitis" – Source: National Library of Medicine

"Eczema, or atopic dermatitis, is an inflammatory condition that causes a person to develop patches of dry, itchy skin on their body. For some people, dietary changes may help ease eczema symptoms." – Source: Medical News Today
Words from the Your Skin Problem Peers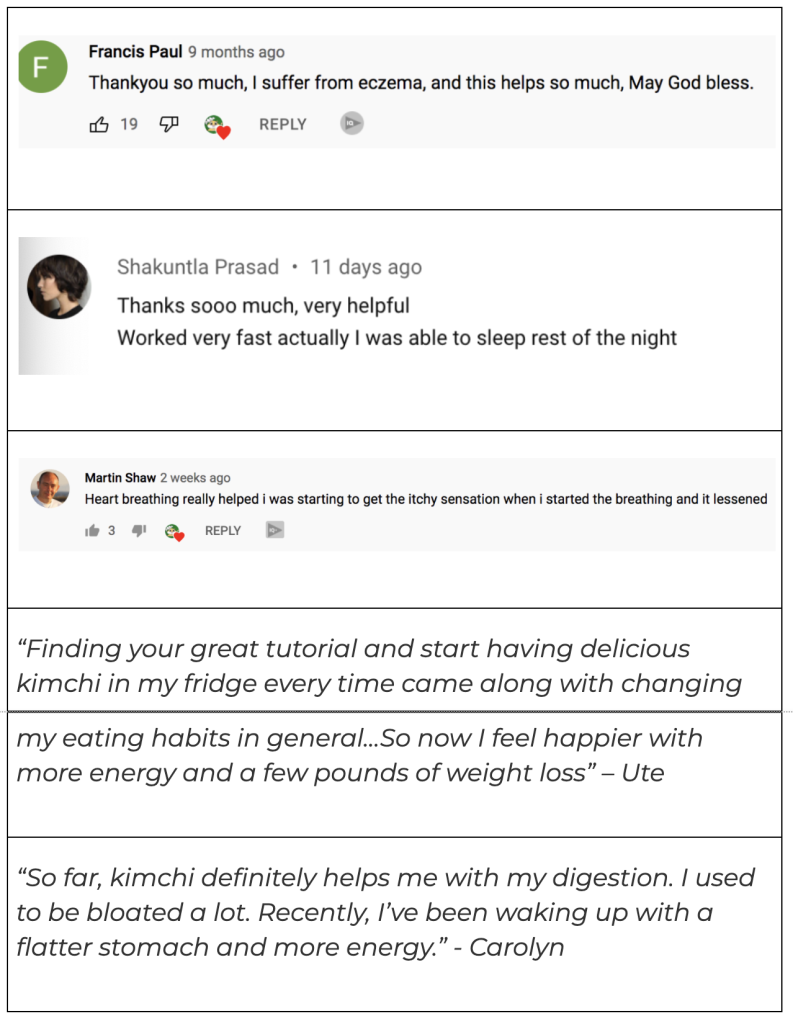 HOW YOU CAN USE EAT TO HEAL FOR CLEAR SKIN, FLATTER BELLY, AND VITALITY
That's the question I wanted answered, and it's the question that fueled my new cheat sheet,
Eat To Heal:  for Clear Skin, Flatter Bellly and a Vital You
In it, I explore:
The Reasons Behind Eat To Heal– the underlying principles of WHY it works – essential if you care about using Eat To Heal for your skin issues and health.


The 3 Essential Components of Eat To Heal– miss any of these and your skin issues will recur


The Clear Skin Foods Cheat Sheet – a proven, simple guide on what to eat and what to avoid to get clear skin — quickly

10 Companion Quick and Easy Recipe Videos – step by step visual demonstration of the recipes for simple and yummy skin healing & more

"3 Simple Steps to Stop Itching Naturally" Video – a 4-minute step by step visual demonstration, proven to work fast with 423K views on YouTube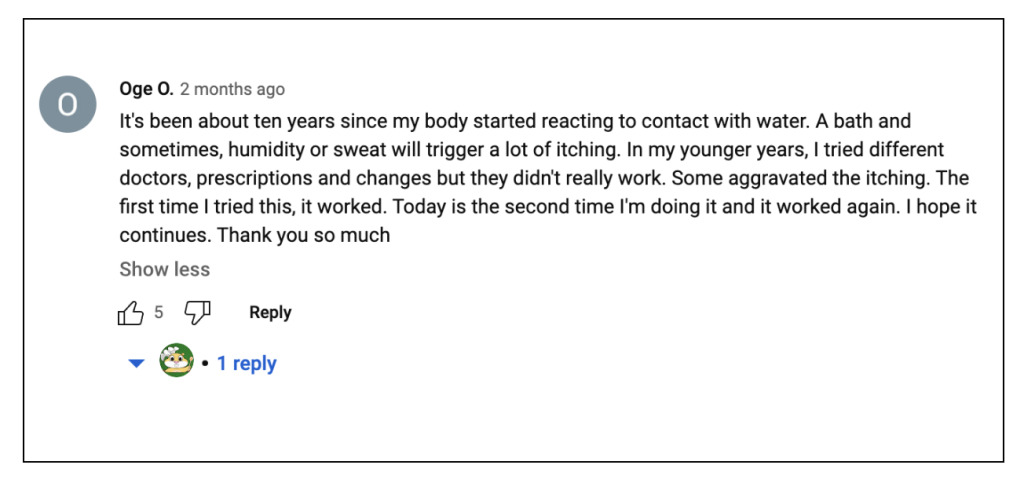 JUST THE CHEAT SHEETS ($99 VALUE)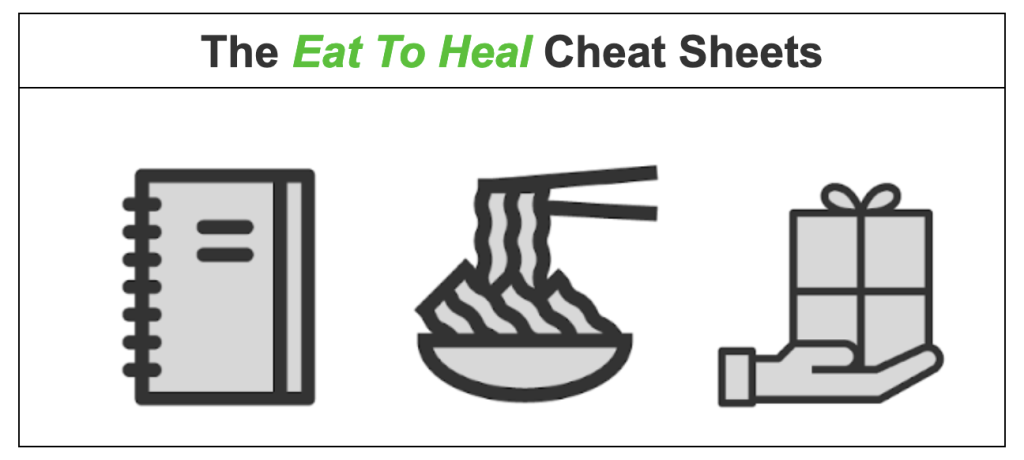 EAT TO HEAL, cheat sheets for itchy-free, healthy skin, and blissful sleep
(just the cheat sheets) has everything you need to learn and implement how to clear skin  — naturally & quickly. 
I spent the bulk of my time making these cheat sheets standalone and powerful. I literally spent hundreds of hours creating it, and I'm super confident it will help you stop itching, clear skin, and blissful sleep.
Cheat sheets like these
with 13 companion videos
could reasonably be priced at $99 or more (I've paid more for less comprehensive cheat sheets), but in the spirit of Pay What You Want, I'm making these available for less than a cup of coffee at your local coffee shop.
(I'll hope you'll tip so I can afford another coffee in the future ;D)